I'll Try Anything Once by The Strokes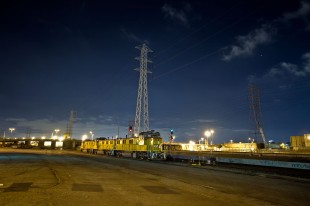 For this video, I discovered a really awesome iPhone app that allows you to write "holographic" text onto a long-exposure photo. The iPhone app is called Holographium and it's one of the coolest things I've ever used when doing time lapse photography.

A couple months ago I came across this video. It amazed me at how you could take a series of long exposures with a specifically designed video on an iPad or iPhone and create a stop motion movie. I liked the concept, but I had no idea how to create something like that on my computer — then came along Holographium.
BACKGROUND
I read on Petapixel that Franz Bruckhoff had just created this app, so I immediately downloaded it and tested it for myself. I was so amazed by the results that I started planning on turning it into a time lapse video. The only problem was figuring out a way to consistently paint the words in a way that when they were played back at 24 frames per second they weren't just a jumbled mess. So I came up with this solution:
LOCATIONS
Everything in this video was filmed in the Los Angeles area — mostly because I didn't have enough time or money to explore other locations. One thing I really took into account when thinking about locations is that I needed to find specific viewpoints of the city that people don't typically see. At the same time, I needed points of view that had some foreground so that I could have a place to place the hologram paintings and make them look semi real.
I've been really itching to film something on the east coast or even in the mid west though. A change of scenery is always nice. If you know of anything, please contact me.
SPECIAL THANKS
Franz Bruckhoff – Creator of the hologram app
Alex Arredondo – Filming and editing the "Making Of"
Left: Taking a break from time lapse to update my Facebook profile picture. Right: Not included in the movie, but one of my favorite places in LA.
blog comments powered by