Death Cab for Cutie's Little Bribes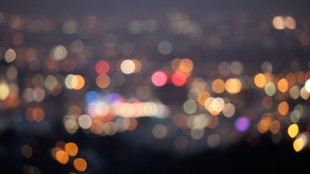 For this video, I pulled out every time lapse, stop motion and live action camera trick that I could think of. It took me about 2 weeks. The goal was to create a fresh, new direction to take my work to. The Eclectic Series has fared well, but that was all in the past. It's time to look ahead.

Live action narrative is where I would truly like to be producing content, but on the internet, it's just too difficult to stand out from the pack making movies with a video camera. Moreover, time lapse and tilt-shift (shot with a still camera) are becoming more and more prevalent on the internet. Therefore I spent weeks and weeks to come up with a new, original idea and landed on this concept.


Press release from Atlantic Records
If the Vimeo embed isn't working smoothly, try downloading it in Quicktime.
(Right-click and save the link)
Download in 480p(48 mb)
Download in 720p (105 mb)
Download in 1080p(222 mb)
Music: Little Bribes by Death Cab for Cutie
TECHNIQUE
Production of this video was fairly simple. I looked around the house for things that could spell out words and then photographed them. Most of the time I would incorporate some kind of motion into the shot to keep it interesting. However, the song has 211 different words in it and I quickly ran out of ideas. This is where things became difficult.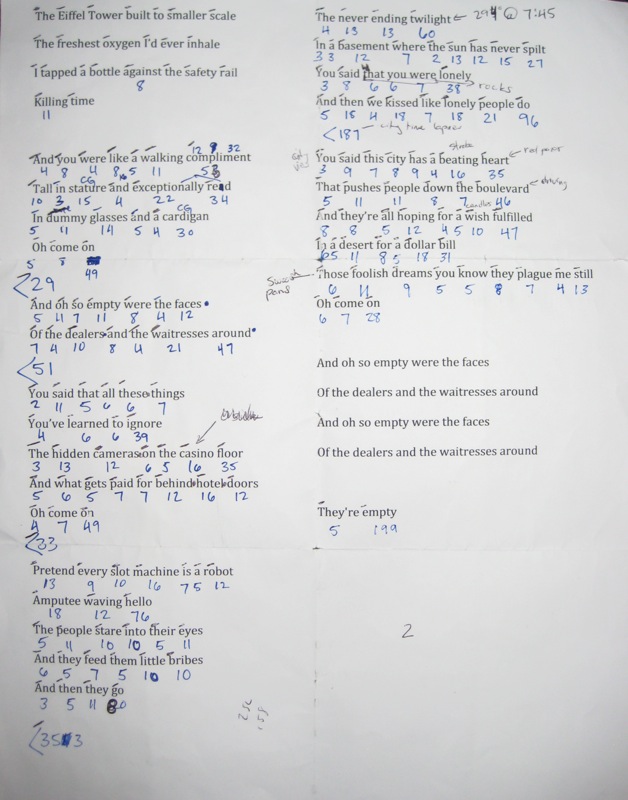 To keep myself sane, I printed out the lyrics and timed each word to the number of frames that I needed to take. The "accents" over each word signified that the word was completed.
Location wise, almost everything was shot in the LA area. A few shots came from my parent's house in San Jose, but that's it. For this one I didn't have to travel all over the country to get unique shots. I just had to create the unique shots.
blog comments powered by