Jesse & Joy – Electricidad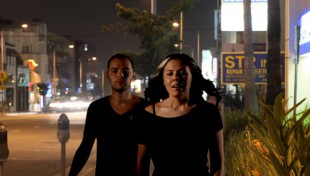 For any music video I look to evolve from my previous work. For example, none of my Eclectic videos are the same. The guys at Warner Music loved the Death Cab video and were looking for something similar but original; outside the box, but still in the realm of pop music.

BACKGROUND
Juan Cordero and Joaquin Fernandez of Warner Music Mexico saw my work and put their necks on the line for me to give me a chance to direct Jesse & Joy's sophomore album debut single. For those of you who aren't familiar with Jesse & Joy, (I wasn't aware of them at the time either) they are a brother and sister pop duo who, through their debut album, Esta Es Mi Vida, have broken into the Mexican music scene in recent years and are now one of the top 10 bands in Mexico, winning a Latin Grammy along the way.
When Warner Music first approached me, I was floored that anyone would even give me a second look for such a high profile job. I threw them some concepts, ideas and sample videos which they loved and the rest is history.


Music: Electricidad by Jesse & Joy
TECHNIQUE
Where did you go for all the locations?

View Jesse & Joy "Electricidad" in a larger map
How did you make the words appear in light?
It's a technique called light painting. I took 10-15 second exposures in a dark room and used a flashlight to paint out the word. I did this about 20 times. For words that last longer than 20 frames in the song, I just repeated the 20 frame sequence. When I brought the file into Final Cut, I changed its blending mode to "screen". This made the black background go away.


How did you do the scenes where they were walking in front of the timelapse street backgrond?
I shot a time lapse of a street without Jesse & Joy, then I put them on a treadmill in front of a green screen to make it look like they were walking in this time lapse world.
How do you make the light words stay on top of a mountain for example?
Simple resizing and playing with the "basic motion" and keyframe settings in Final Cut Pro.
Are those shooting stars in the time lapse shots?
Nope, since the exposure times are around 20 seconds, those are airplanes flying across the sky.
How do you get the panning time lapse shots?
I modified a Meade telescope tripod (Model# DS-2114ATS-TC ) so I could attach my camera and program it. Check out The Making of Eclectic 2.0 for more details.
Check out my FAQ for more answers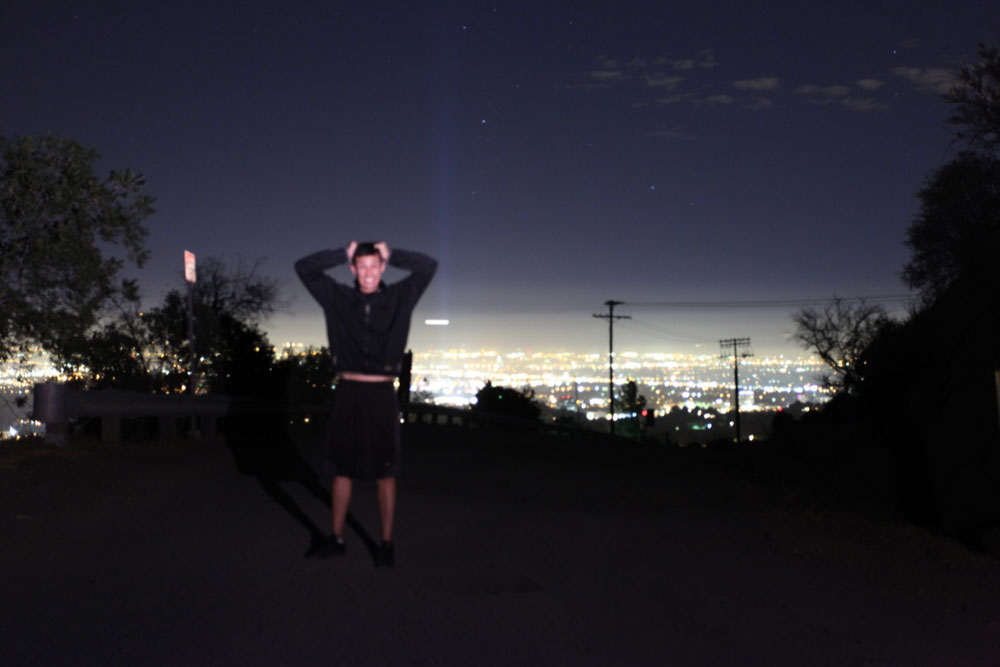 Filmmaking can be stressful.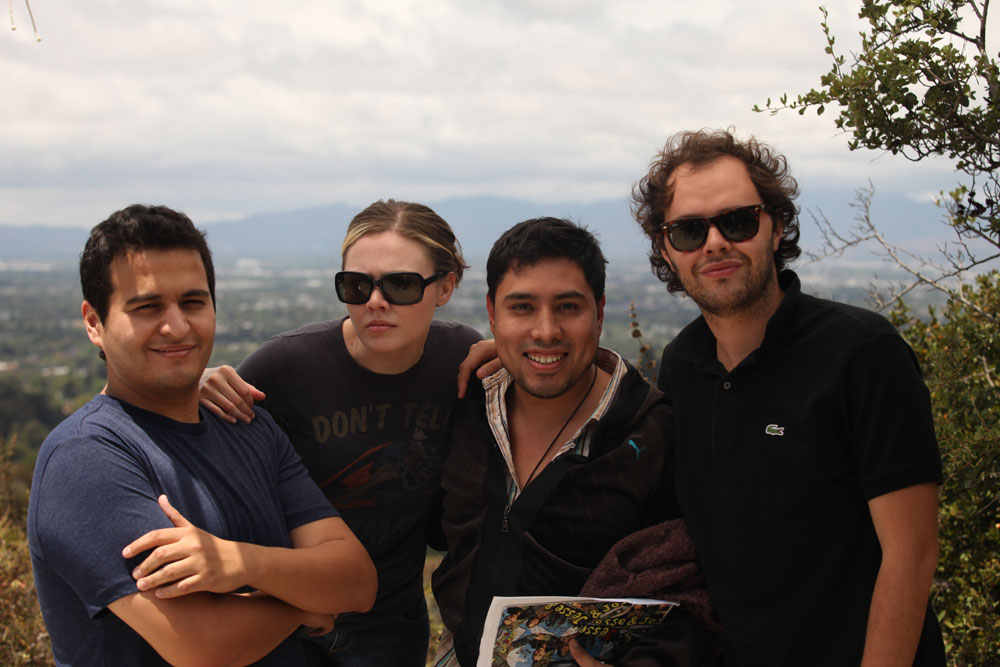 Warner A&R Rep. Joaquin Fernandez, Joy, Marketing Manager Juan Cordero and Jesse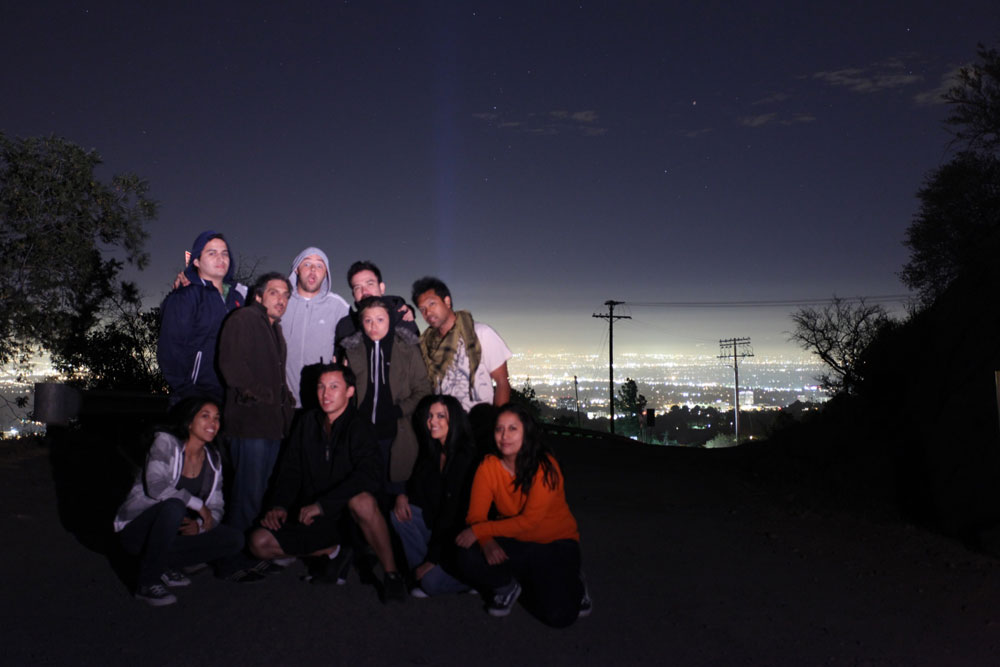 TOP: Joaquin Fernandez, Record Producer Thom Russo, Jesse, Manager Javier, Joy, Lighting Assist Nate Elegino BOTTOM: Assistant Diana Toledo, Me, and Assistants Livier Diaz and Patricia Ascencion
blog comments powered by