Adidas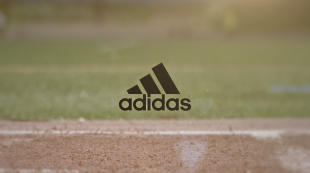 This project was the first time I got to work closely with the new Red Epic camera. Many people give it flack for not being 100% professional, but I think they've sold me on the dynamic range, size, resolution, and affordability.

This was originally a 3-minute mini documentary for Loyola Marymount University, but we recycled the footage to turn it into a spec commercial since the athletic department there was sponsored by Adidas and the runner featured here, Tara Erdmann, is one of the fastest people in the world in the 10k. We filmed everything over the course of a couple days in the Santa Monica/Marina del Rey area.
PRE-PRODUCTION
Planning was fairly easy compared to other jobs, since the crew and equipment list was small. We would be shooting entirely in the daytime, so that negated the need for big lights and generators. The compact size of the camera & crew also meant that changing to multiple locations within 1 day was easy.
PRODUCTION
We filmed the project over the course of two days since there was 4 locations we needed to get to. Filming was very basic; to the point where we just moved the camera wherever we liked and told Tara to run run past the camera a few times.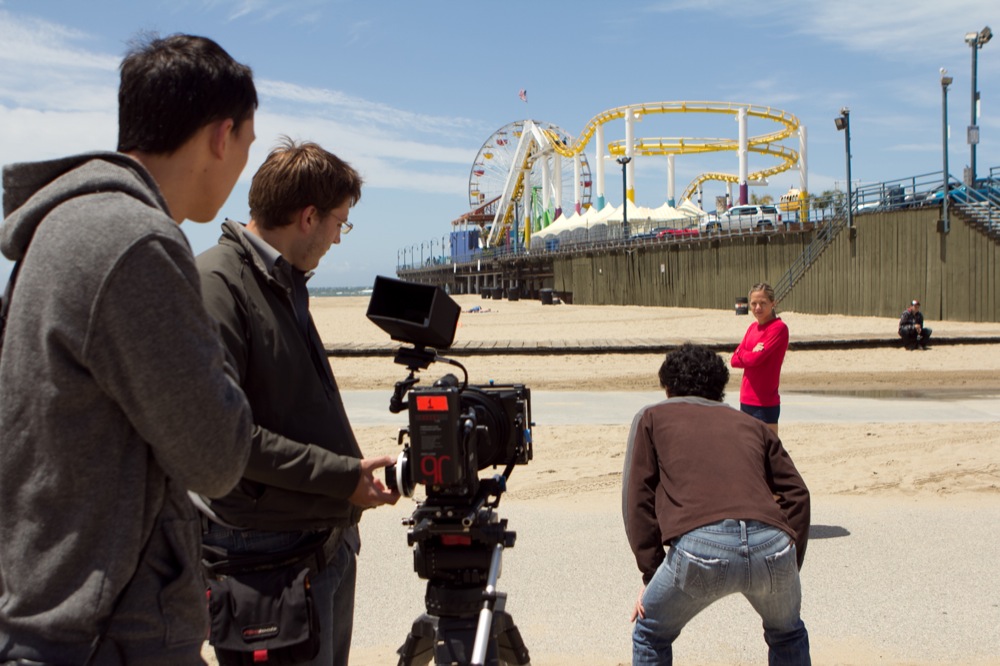 LEFT: Tara and I discuss the under the bridge shot and how she was going to run RIGHT: Framing up the shot where she emerges from underneath the bridge.
Like I wrote above, working with the Red Epic was a breeze. It was almost on par with DSLR filming, just because of the size and weight of the camera. Just 10 years ago people had to shoot projects like these on film with a 60 pound camera. The amazing thing is that the tonal range of the camera is nearly comparable to film.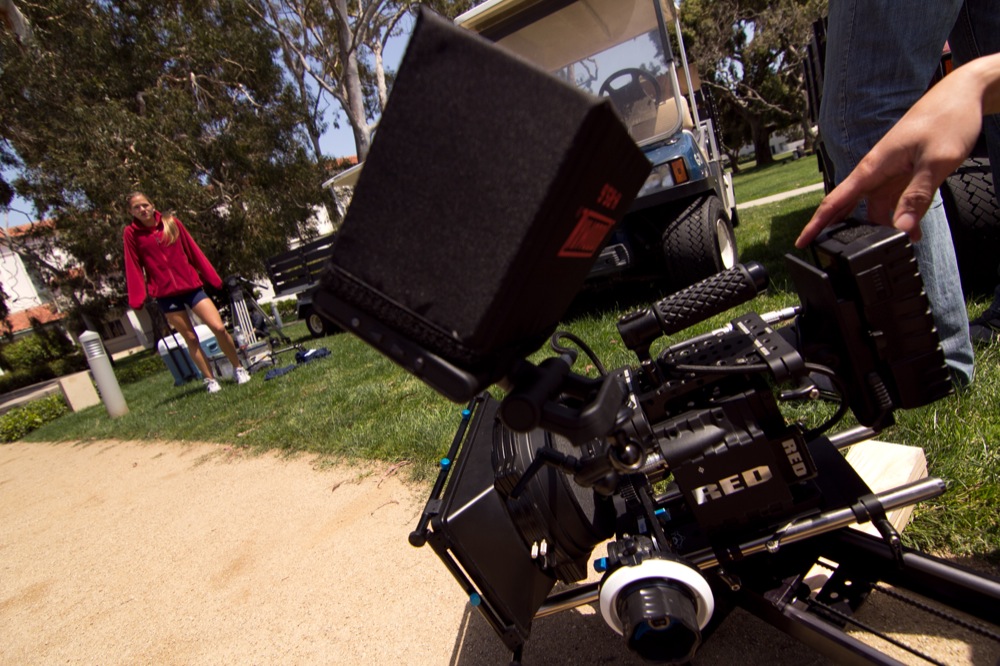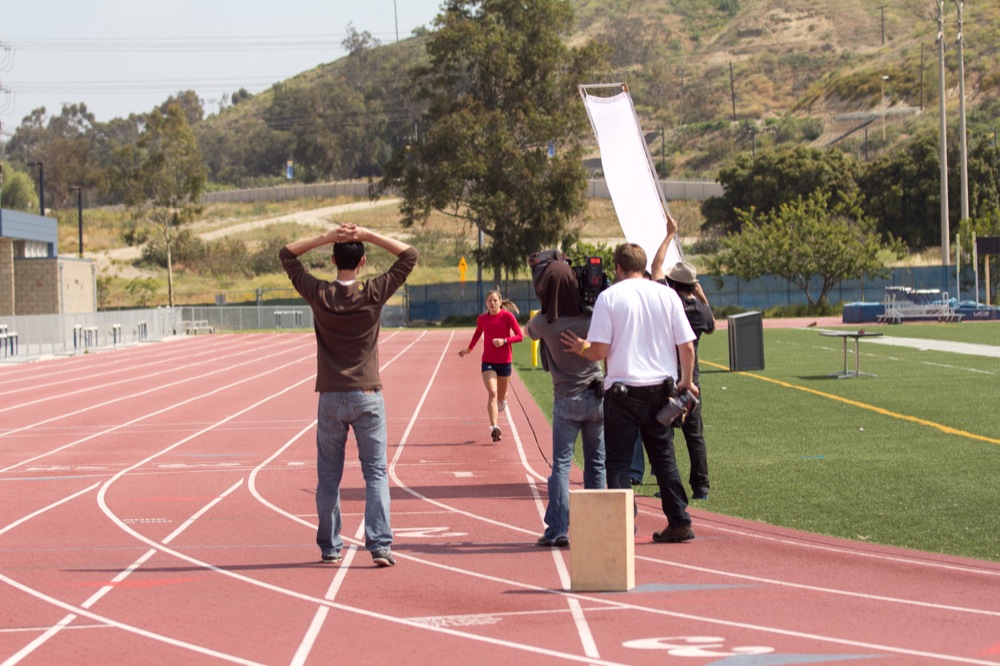 LEFT: getting the shot of her shoe as she runs across the path RIGHT: Filming on West LA Community College's track
POST-PRODUCTION
Post production was done entirely by me mostly because we wanted to save as much of the budget as possible for production. Editing was done in Premiere Pro and the effects, titles, lens flares, color correction, etc. were all done in After Effects.
CREDITS
Runner Tara Erdmann
Executive Producers J.P. McMahon & Tristan Drew
Producer Don Le
Director Ross Ching
Director of Photography Bobby Lam
Editor Ross Ching
blog comments powered by